Armor Group West
Radio Control Large Scale Military Vehicle Modeling
---
Large scale Radio Control Tanks and Military Vehicles. My name is Jerry Carducci. That is what this page is about. Nothing else. I intend this to be a source and place of exchange for technical, artistic and general information pertaining to the construction, planning and operation of large scale radio control military vehicle models and static large scale armor subjects of exceptional quality; primarily but not limited to tanks. Note that I am trying to use the notation 1/10 uniformly across these pages as I've found it is more common ( in my experience) globally to use 1/10 rather than 1:10 however either is good for me.
Join the new Facebook group for 1/10 scale military!!
Armor Group West FaceBook Group!....!
Click for weather forecast
---o0o---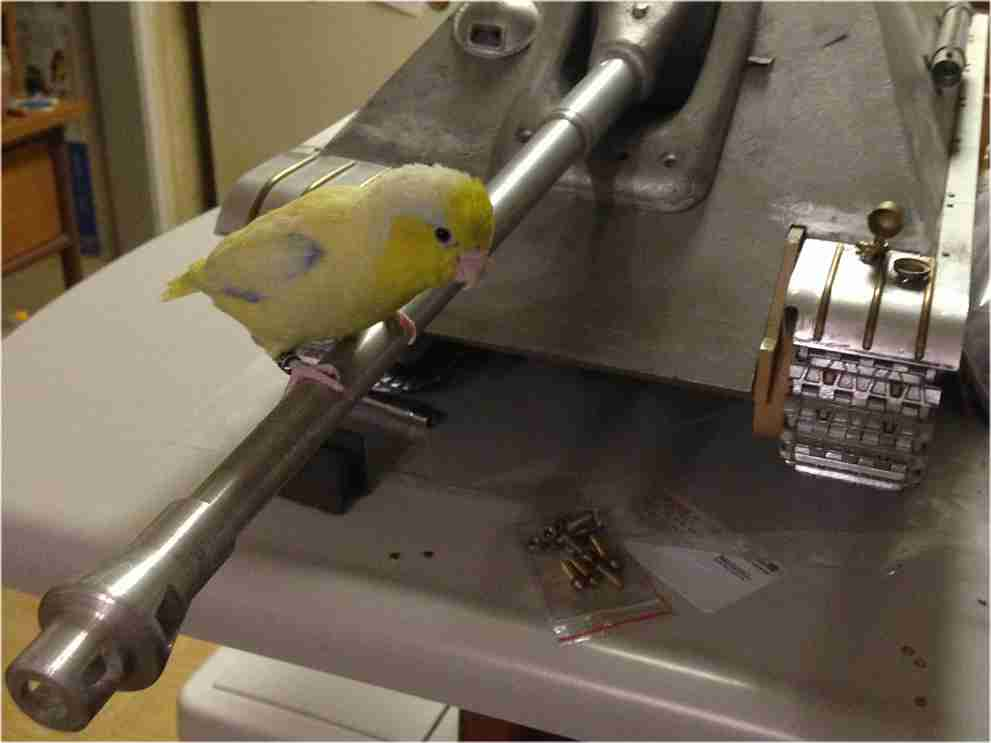 "Oliver!"
I shouldn't have waited so long to post this photo, taken during my project to upgrade the JagdPanther seen elsewhere on my site. Our time together was all too brief as we lost Oliver this week somewhere between Thursday and Friday. These are the precious moments all to often taken for granted but Not this time- I knew he was a special little guy from the very beginning. Travel well Oli, you'll be missed. Jerry 08/24/2019
Updated 09/26/2020
Be sure to sign our new guestbook....! ( Also see icon/link below counter ).....
---o0o---
Like us in FaceBook!
---o0o---
Ok, I knew it was just a matter of time... 1/6 scale has finally caught my attention. This is going to simply be a place holder at the moment. I think I'm going to make the scales I work with, now encompassing 1/16, 1/10 and now 1/6 sub pages or sections to the index or 'home' page. The running qausi - blog format I've been using is long overdue for a remake. I have two 1/6 projects in the queue already. These will require restructuring both in my home AND of this website. Stay tuned. Jerry
Something different than my usual fare...
1/10 scale Kaelble Z6W2A 130 - Heavy load tractor! Kaelble Z6W2A 130.
1/10 scale Kaelble Z6W2A 130 project...09/26/2020.
---o0o---
1/10 scale Panzer III project and it's family! Pz Kw III.
1/10 scale Pz III and family project...11/05/2018.
---o0o---
I decided to give the Hetzer its own page 1/10 scale Hetzer.
1/10 scale Hetzer project....updated 04/15/2018
---o0o---
Yet another long standing project: 1/10 scale Panther Ausf F.
1/10 scale Panther F project....Updated 12/08/2013!
---o0o---
Here now!, another long standing project: 1/10 scale JagdPanther.
1/10 scale JagdPanther project....Updated 10/25/2014!
---o0o---
I've decided to split off the work I will be doing on my family of King Tiger to their own page.
A family of 1/10 scale King Tigers....Updated 04/26/2020!
---o0o---
It's old home week as I have pulled a model that I've let languish far too long. See as Jerry finally gets going!.
1/10 scale King Tiger project....Updated 07/06/2018!
---o0o---
1/10 scale SturmTiger Project-Updated 02/22/2018!!

---o0o---
---o0o---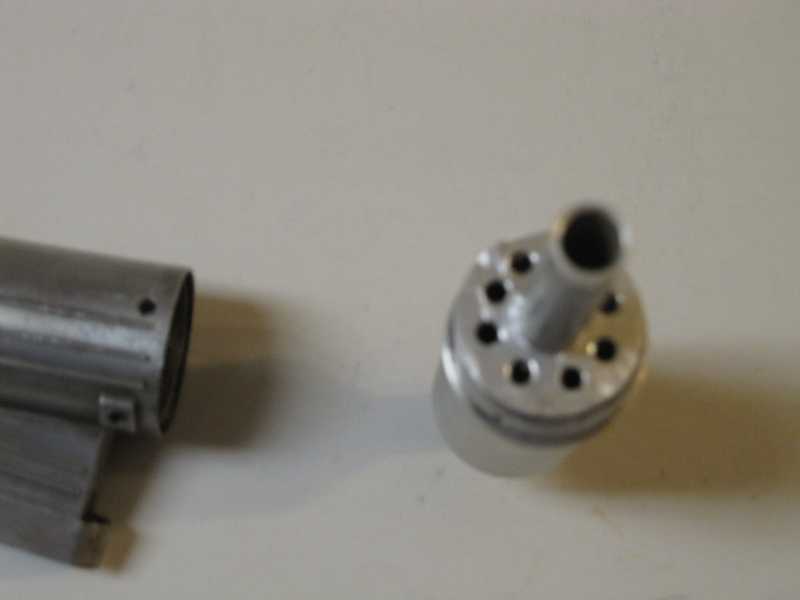 Mufflers, must have them! 11/01/2009!!

---o0o---
Maier 1/10 scale Panther model Rebuild project..Updated 10/17/2010!! Ground clearance issue solved!.

---o0o---
A page for convenient links to all my YouTube videos...4/13/2013

---o0o---
A BIG shout out and thanks to the girls and boys at J & M Fastners - without these wonderful, patient people I'd up a creek with out a paddle.......

---o0o---
In an attempt to reduce the throughput overhead by dragging down photos on the index page I've moved all of the gearbox photos and information to their own page so click the link below to access it. Since the gearbox page has grown so much I've decided to split into two pages to conserve bandwidth. Thanks and enjoy. Jerry.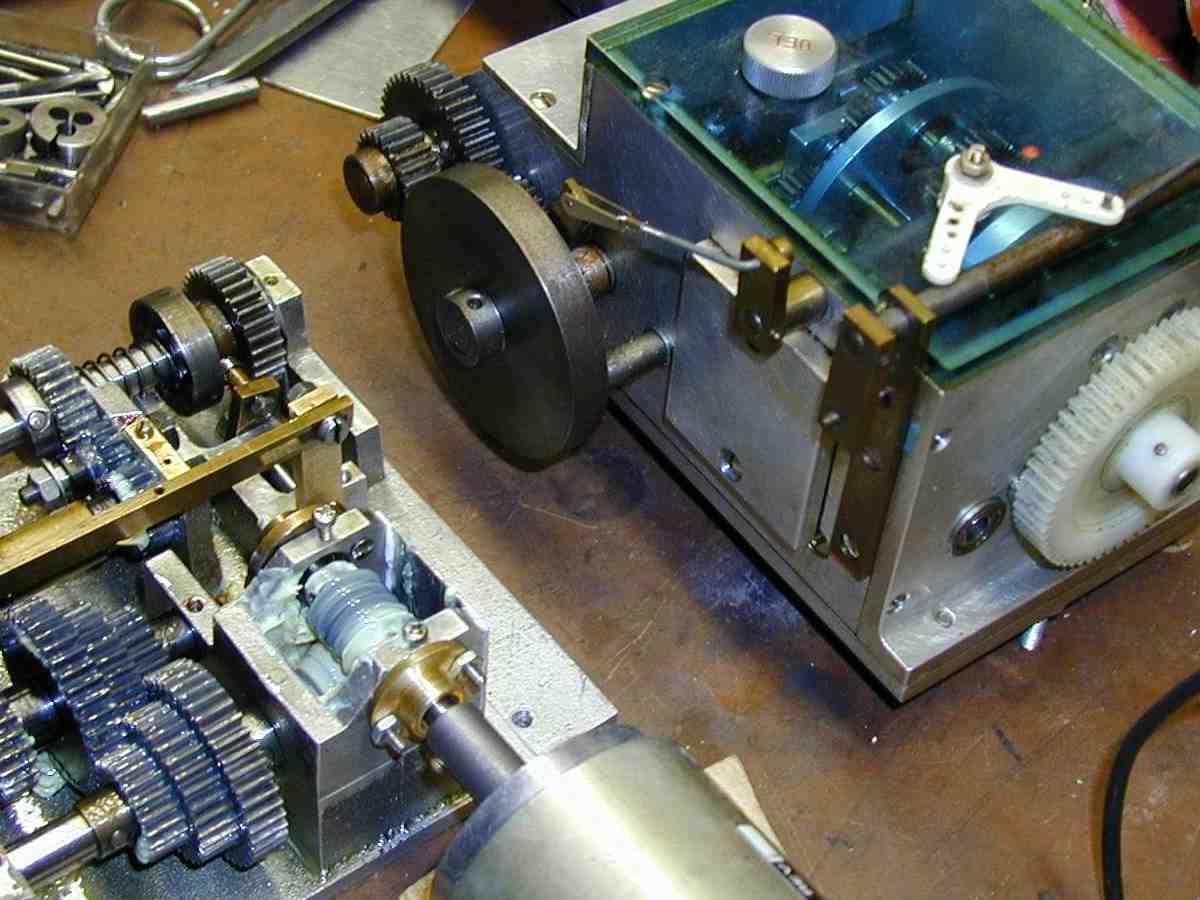 Original Gearbox information page and photos

Gearbox information and photos Part 2---UPDATED 10/27/2019!!!!

I've moved photo progression and discussion of my casting work to its own page; check on in on this also once in a while as I decide just what I'll do next... Thanks again and enjoy. Jerry.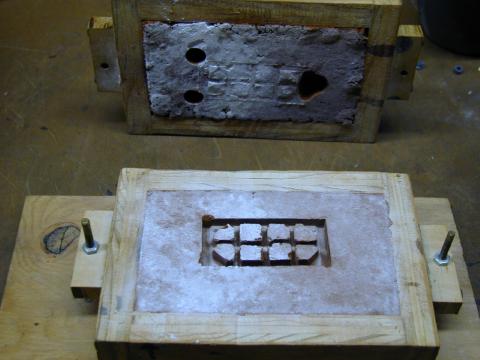 Casting sparks and smoke...

---o0o---
1/16 scale. As I've been spending time with 1/16 scale I thought I may as well make a place for it. Jerry 09/04/2019

---o0o---
---o0o---
While I'm rebuilding my general information page I'm provideing a direct link to one of the more popular sub pages - the One specific to the Imai Elefant... and now will include comparisons to the Hooben and Asiatam offerings..02/25/2012
A legendary model: The Imai 1/16 scale Elefant!. 09/04/2019

I'm trying to rejuvinate my old general information page so I'm including the link here. Please be patient as I repair old broken links....04/30/2011
More photos, links and past newsletters.
Newest members of the tank shed!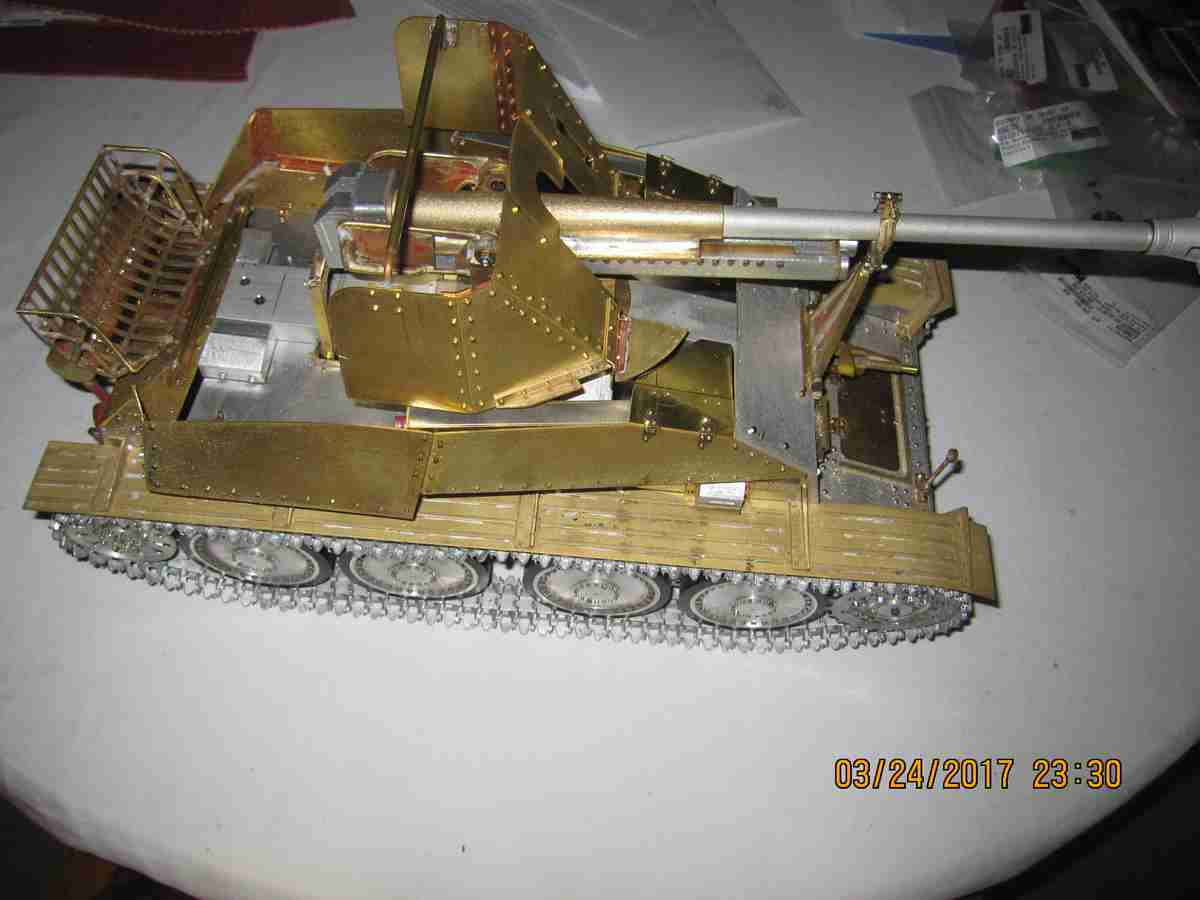 ...And one of the most unusual....
This photo shows a 1/10 scale Panzer II J. Also built by Nils Herman, this is a rare bird in real life, not many built.....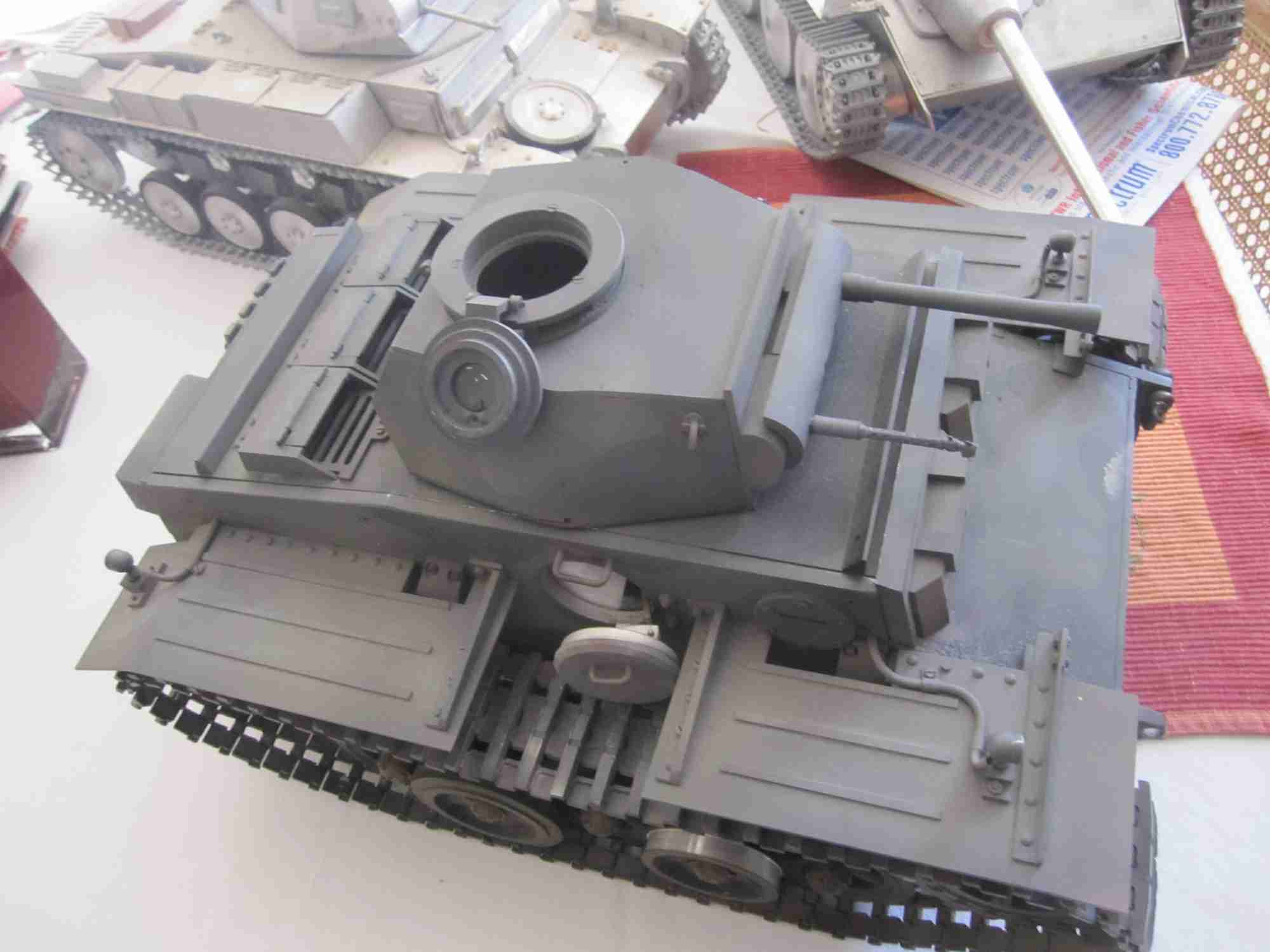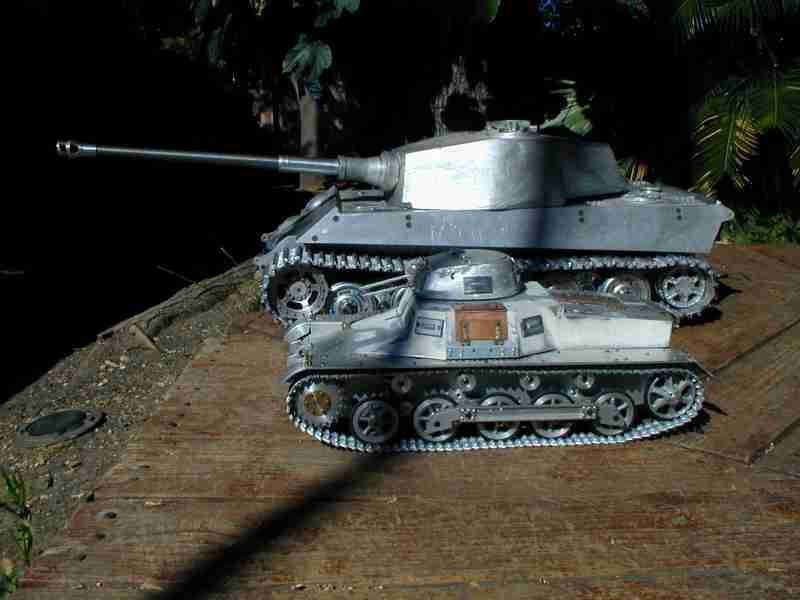 "Mutt and Jeff"
This photo shows the huge size difference between my self made 1/10 model of the King Tiger and Nils' 1/10 PzKw1. I recognize they are worlds and years apart but it was more than that...they were a war apart.
******************************
oOo
Attention! I'm trying to thin out the resources on this site to stay within the storage limits and while in progress some image links may become broken. I really need to make some of the more dense images lighter. If there is something that stays broken ( meaning I forgot to fix it ) please let me know. Your patience is appreciated. Jerry
oOo
New Service Offering!
I've decided that I will offer a limited service for repairing and rebuilding 1/10 scale tanks! I can say I specialize in Maier's Panther tanks. His vintage Panthers from the mid 1970's until his last of the later 1980's. I've basically seen and repaired just about everything he's made. I've completely repaired and rebuilt about 20 of the Webra 6,5ccm ( .40 ) blackhead engines. I've rebuilt several of the multispeed gearboxes and three variations of them. But I've also scratch built several models, I have a complete enough foundry for aluminum parts and machine shop. I find I enjoy repairing 1/10 models. I think my work speaks for itself. Not only do I repair but I improve the models I work on. I offer the following:
Complete overhaul and repair of gas or electric powered 1/10 scale model tanks; Maier Panthers are a specialty
Modifications and enhancements to existing models per your specifications
Repair of Webra 6,5 backhead with integral cooler ( special crankshaft)
Custom fabrication of 1/10 scale tank parts as per your specifications
If you have a 1/10 scale model in need of repairs contact me and I'll give you an idea what is involved. I have 30 years experience in rc model armor. If you wish to see examples of my work that is in addition to what is found within this site let me know. Please Note: I do NOT sell complete models; I only offer limited repair or minor fabrication services.Contact me( Please check the email address to remove anti spam block)
I'm in the process of revamping some of the older pages I displayed here. Much of the information is seriously out of date, links missing and just run down. So rather than cluttering the page with questionable information I will revise it and re-post it at a later time.
---
---
---
+ To My Dad + It has been so many years and I still miss you and mom...
Copyright 1997,2000,2002,2006,2018 Website content owner
---o0o---
---o0o---
International Guild
of Model Engineers
Sadly I don't know what has become of the International Guild of Model Engineers but I will keep the reference here as a it is in keeping with the engineering flavor of what I try to do and of this site. While rebuilding this site I tried to track down the references I had for the guild but alas they led nowhere. Jerry 10/22/2009
---
Ad maiorem Dei Gloriam